Education is the kindling of a flame, not the filling of a vessel. Socrates 473 -399 BCE

Children need to be educated. If you prevent them from going to school, you are robbing them of their future. I want my children to be the first in my family to go to university. We should educate our children so that they can walk into a room and engage with anyone without feeling that their knowledge is beyond our understanding. Tyson Fury 2019
We know that we are preparing children for an uncertain and in many ways unknown future. This video clip illustrates this
clearly. https://www.youtube.com/watch?v=TwtS6Jy3ll8

To deliver a first class education for our learners we have redesigned our curriculum to ensure that its best meets the needs of the children of Westfield.
In our curriculum we focus on what we want the children of Westfield to be able to do by the time they leave us -
We have started in the end in mind and the word cloud below shows what characteristics a Westfield child will display.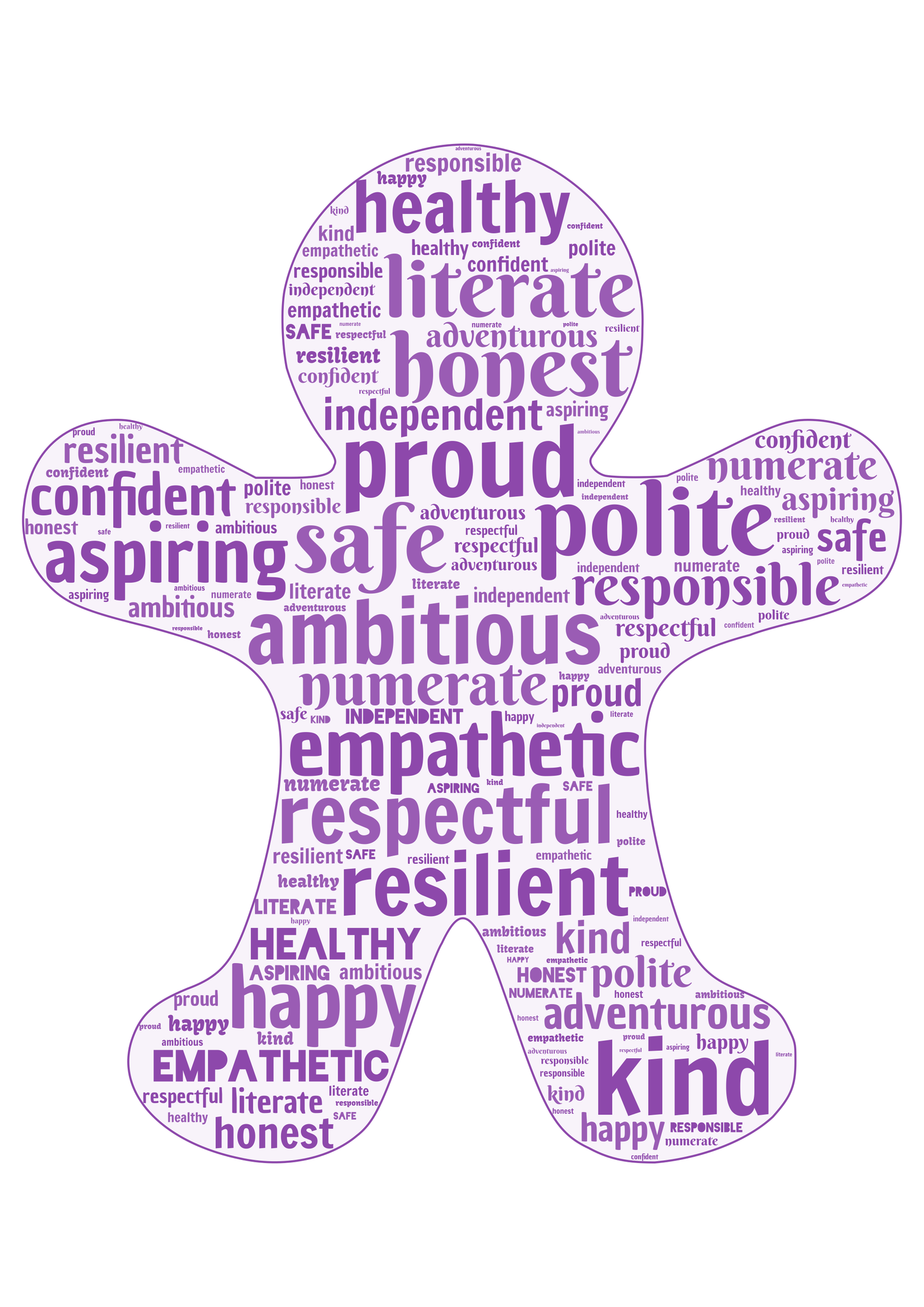 Our curriculum is implemented by staff who are committed to readying children to learn and their own continuous professional development and it is
Child centred
Personalised
Sequenced
incremental
Linked
Flexible
Our curriculum develops
learning power and styles
long term memory
Character/life skills – Building relationships
Creativity – Artistic appreciation and expression
Problem solving
Communication skills
Environmentalism – The world around us
Love of literature
Rights and responsibilities- self regulation
Health and well-being – Physically educated
Human achievement – Past and present
Fun stuff
The implementation of our curriculum can be encapsulated in Diane Looman's poem:
IF I HAD MY CHILD TO RAISE OVER AGAIN
If I had my child to raise all over again, I'd finger paint more, and point the finger less.
I'd do less correcting, and more connecting.
I'd take my eyes off my watch, and watch with my eyes.
I would care to know less, and know to care more.
I'd take more hikes and fly more kites.
I'd stop playing serious, and seriously play.
I would run through more fields and gaze at more stars.
I'd do more hugging and less tugging.
I would be firm less often, and affirm much more.
I'd build self-esteem first and the house later.
I'd teach less about the love of power,
And more about the power of love.

The impact of our curriculum will be to have delivered out intentions and to ensure that our learners have the essential knowledge that they need to be educated citizens. They will have been introduced to the best that has been thought and said and helped to engender an appreciation of human creativity and achievement.
SRE Primary Scheme of work.pdf




PRIMARY_national_curriculum.pdf